July 2009
Written By: admin on July 17, 2009
No Comment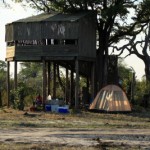 There is nothing like sleeping in the fresh Africa air, without a tent. The smells and sounds are intoxicating!
Written By: admin on July 16, 2009
No Comment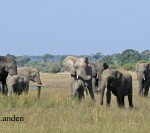 Most people think of Springtime as the time for "love", but perhaps for some wildlife, it is the crisp chill of Winter that arouses the desire to warm up and get cozy… the chances of potentially witnessing a mating with one of our collared elephants was unbelievable
Written By: admin on July 12, 2009
No Comment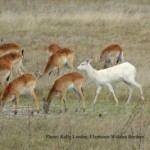 we saw a flash of white that made us blink more than twice. We could not believe what we were seeing! Right in front of us, crossing our path, was a fully grown, female,albino lechwe!