Articles tagged with: satellite
Written By: admin on January 3, 2013
No Comment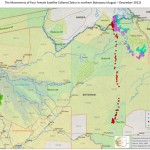 Further research and time might reveal this dispersal to possibly be the longest transboundary mammal migration in southern Africa.
Written By: admin on May 9, 2011
No Comment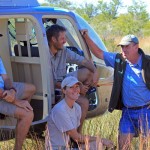 we spotted a magnificent, tall lone bull in the shrubs. With a quick conversation amongst the team, it was agreed, he would be the one
Written By: admin on February 1, 2011
No Comment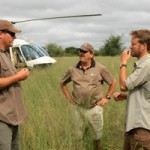 … with every year the numbers of elephants visiting or residing on the island increase… now there is growing concern over the recent habitat changes on the island as well, which are mainly attributed to these large elephant numbers and masses of impala.